Erectile dysfunction is a condition when a male hard to maintain an erection. It is the most common sexual disease that affected 30 million men in the USA. There are many ways to avoid and treat ED through lifestyle changes, uses of devices, and medications. If you want to prevent erectile dysfunction then you have to choose the right way to treat ED and consult with your doctor.
"Discuss with the doctor regarding the disease helps you to pick a reliable treatment options."
Prevention of erectile dysfunction is a secure option to live a healthy lifestyle and maintain health condition by-
Regular checkup to your doctor,
Regular Exercise,
Reduce Step,
Stop Smoking,
Consult with your doctor to control heart disease and diabetes,
Avoid Alcohol,
What is Erectile Dysfunction (ED)?
Erectile dysfunction happens when a man hard to get or maintain an erection. It is a common sex issue that men report to their doctor. It is also called male impotence and describe as difficult to maintain an erection during intercourse. Sometimes erectile dysfunction causes by some other health disease such as diabetes, prostate cancer, high blood pressure, vascular disease, and heart disease as well as side effects of some medication.
Sexual health and dysfunction are a more harmful factor that can destroy your sexual life. If some unwanted condition occurs that reduce your erection control strength then take medical treatment to the doctor.
Two types of erectile dysfunction (ED) are being detected by the doctor:
Primary ED (This is Rare),
Secondary ED (Most Common),
What are the main causes of erectile dysfunction?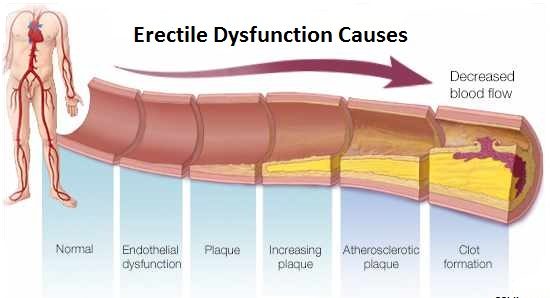 Erectile dysfunction happens when some serious health disease occurs. Health disease reduces the control to get or maintain an erection. That's why the patient affected with erectile dysfunction problem but now many treatment processes are available to recover your ED inability. Health disease block or damage the blood veins resultant blood does not flow properly into the penis and causes ED.
Some health disease that can cause ED:
Smoking,
With stress,
Being over age 50,
Some emotional reasons,
Blood flow not possible into the penis,
Heart Disease,
These factors increase the occurrence rate of erectile dysfunction (Impotence) condition and this is not a complete list. Some other health disease also causes ED.
How does erection work?
In the first case, when a male excited to do sexual arousal, then the nerves release the chemical (Nitric Oxide) that helps to flow the blood into the penis. During erections, spongy tissue relaxes after that trap the blood. Blood pressure in the cells makes the penis stronger and help to create an erection.
In the second case, when a man has not excited to do sexual arousal, then the nerves not release the chemical and the penis is flexible and limp. Men can see that the size of the penis changes with warmth and also reflect the blood flow into the penis.
"Men erection depend on the central nervous system, stress factors, hormones, psychological, and blood circulation during ED."
Erectile Dysfunction (ED) Treatment
When a man stuck with ED then hard to maintain an erection because the blood does not flow into the penis. Blood flow is stopped because of heart disease, high blood pressure problem and vascular health. If they all are in good state then ed treatments have done easily. Your doctor detects the problem that can be improved or changed the impotence situation.
The first thing that your doctor will do is ensure that you are receiving the right treatment for any kind of health conditions that may worsen or cause your ED. According to your health condition, your doctor provides you a various treatment option and also tell you about benefits and risks.
There are some treatment options you can choose for your ED:
Penile Injection,
Vacuum Pump,
Penile Implants,
Exercise,
Testosterone Therapy,
Oral drug or erectile dysfunction pills,
Many other ed treatments options are available that help to cure ed easily. Kegal and Aerobic exercises, such as a brisk walk or jogging, can help circulate blood better and improve male impotence (ED) inability for those who have blood circulation problems by veins.
You can take help from your partner if there is any confusion to choose the ED treatment options. Otherwise, the doctor suggests you a better and reliable option.
Erectile Dysfunction Test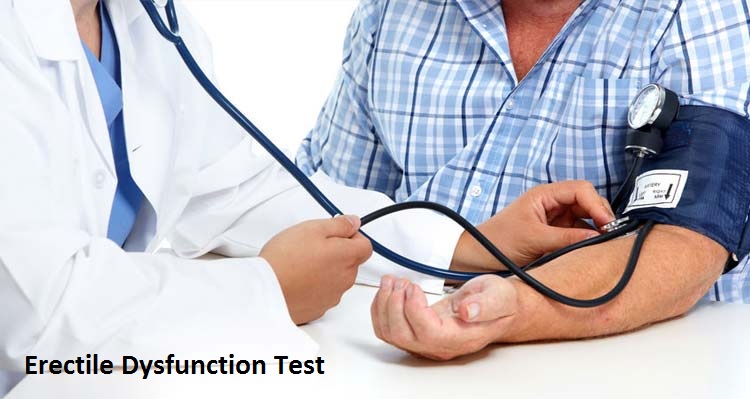 Erectile dysfunction is a condition when a male hard to control an erection. There is only the best way to know ED disease is to test the erectile dysfunction because ED is the most common problem that can destroy your sexual life. Erectile dysfunction test is a way to check your complete health and this test focus on your penis or testicles.
Based on your health and age, the test also checks diabetes or high blood pressure levels. During the ED test, you never feel any kind of pain and all test is easily done by the doctor.
Erectile dysfunction test are two types:
Lab Test (Blood Test and Urine Test),
Advance Test (Diabetes, High Blood Pressure, and Nocturnal penile tumescence, etc.),
Is Erectile Dysfunction Medications good for ed cure?
ED medicine is best to cure erectile dysfunction easily because it helps to maintain an erection when you excited about sexual arousal. That's why ED medicine helps to reduce the effect of impotence. Erectile dysfunction medications are known as PDE-5 inhibitors that used to increase the blood flow into the penis. Here some oral medication used as a best erectile dysfunction pills:
For the best result of these ED pills, men should take at least 20-30 minutes before doing sexual intercourse. After taking the drug it will work very well, it increases the blood flow into the penis and maintains an erection.
"If you have heart disease and you take nitrates then you should not take ED pills."
In case you use PDE-5 inhibitors, you may be seen some common side effects:
Headache,
Muscular Pain,
Stuffy nose,
Flushing on Face,
These side effects or others are effects on the tissues in the human body. That means it blocks or damages the blood veins that decrease the blood flow and you can't get an erection as before. So take medical treatment immediately for the ED is good for you. Just consult with the doctor and tell all the symptoms or feelings that occur during intercourse. They will suggest you well and give you a better solution to your impotence.
If you have any doubt then watch this video: Your ED Problem…