Vascular disease is directly related to the blood vessels and arteries. In the human body blood flow to the organs such as the brain, heart, and kidney. The blood circulation of the body depends on the heart because the heart pumps the blood to the whole body. If in any case, they cut the blood flow into the penis then causes developing Erectile Dysfunction (ED) easily. These activities can cause erectile dysfunction. Many patients caused erectile dysfunction during diabetes, stroke, and vascular disease.
Vascular disease affects the blood flow, either by blocking, damaging, weakening the veins found in blood vessels. During vascular disease other body structure and organ damages and block the blood flow. That's why erectile dysfunction causes when the blood flows in the penis block by vascular disease. If you delay taking medical treatment of vascular disease then you can affect with ED problem.
What is Erectile Dysfunction?
The University of Wisconsin reports a predictive relationship between the percentage of men with mild and moderate ED and their decade in life. About 5% of men who are over 40 years of age have complete erectile dysfunction (Impotence), and at the age of 70, the number of men increases to about 15%. Mild and moderate erectile dysfunction affects approximately 10% of men every decade of life have 50% of men in their 50s and 60% of men in their 60s.
Erectile Dysfunction (ED) is a condition when men hard to maintain an erection. It destroys your sexual life and makes you feel guilty during intercourse. Erectile Dysfunction causes because the blood in the penis is not circulating properly, taking stress, emotional reasons, less exercise and many other reasons that develop ED.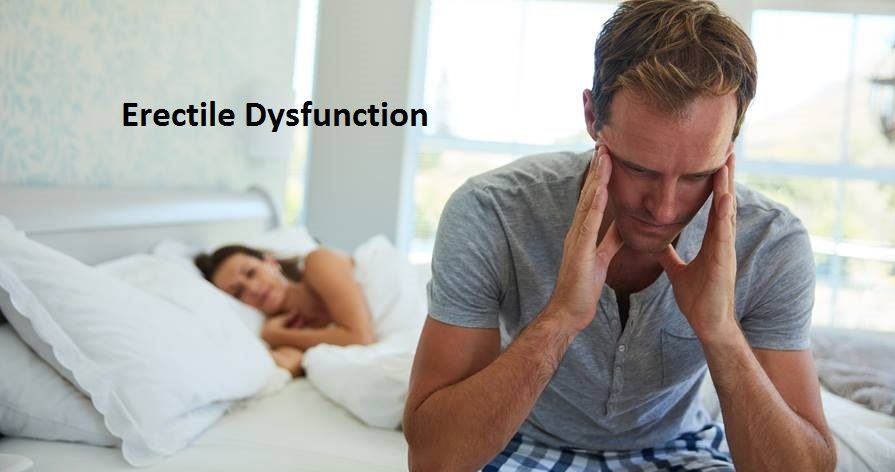 When a male doing sexual intercourse then some chemical released by nerves that chemical help to blood flow in the penis to maintain an erection for long duration intercourse. During vascular disease hard to flow blood properly and men affected by erectile dysfunction.
Causes and Risk Factor of ED
Causes are a reason that helps to develop erectile dysfunction easily. Some causes are normal to handle but some are more serious to get affected by ED. Here some list of erectile dysfunction causes:
Becoming Fat,
Have Vascular Disease (Heart Disease),
Being over 50 years old,
High Blood Sugar (Diabetes),
Using drugs or drinking too much alcohol,
Having High Cholesterol,
Reduce Exercise,
Have High Blood Pressure,
Smoking,
What is Vascular Disease?
Vascular disease affects the veins and arteries. During vascular disease, many organs are damaged and blocking or weakening blood vessels. The is result is decreased and blocked the blood flow into the penis or other organs. That's why erectile dysfunction condition develops easily. Over 30M male effects with erectile dysfunction, if you delay for medical treatment of vascular dementia then the health condition is worse.
Consult your doctor as soon as possible as they will give you a reliable treatment that reduces your vascular congestion.
Causes of Vascular Disease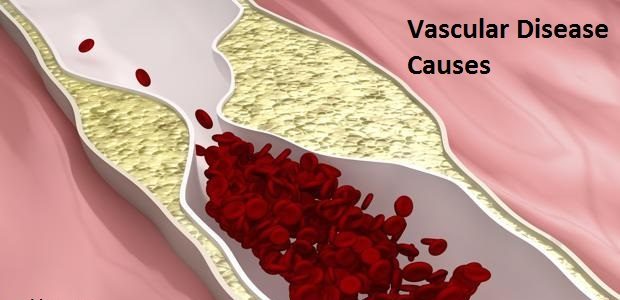 There are many different causes of vascular disease:
Artery Disease (Heart Attack),
Peripheral Artery Disease,
Cerebrovascular Disease (Stroke),
Parkinson's Disease,
Lyme Disease,
Kidney Disease,
Liver Disease.
These all causes occur when your body affects atherosclerosis (like less calcium, cellular waste products, cholesterol, fatty substances, and fibrin) are the same risk symptoms. Atherosclerosis is a progressive, systemic and starts soon in childhood.
What are the Effects of Vascular Disease?
There are some effects of vascular disease:
Vascular Disease of the great vessels,
Thoracic Vascular Disease,
Cerebrovascular Disease,
Abdominal Disease,
Coronary Vascular Disease,
Lung Vascular Disease,
Peripheral Vascular Disease,
Genitourinary Vascular Disease,
Lymphatic Vascular Disease,
Kidney (Renal) Vascular Disease.
Types of Vascular Disease
Peripheral Vascular Disease,
Claudication,
Deep Vein Thrombosis,
Pulmonary Embolism,
Event of Raynaud's,
Atherosclerosis,
Carotid Artery Disease/Carotid Artery Stenosis,
Varicose Veins,
Abdominal Aortic Aneurysm,
Renal Vascular Disease,
Thoracic Aortic Aneurysm,
Chronic Venous Insufficiency,
What is the Risk Factor of Vascular Disease?
A risk factor helps to develop a disease and erectile dysfunction. To know about the risk factor you should consult with your doctor.
Here some risk factor is mentioned:
Lack of exercise,
Diabetes,
High blood pressure,
Obesity,
Smoking,
Hyperlipidemia.
How to Vascular Disease causes Erectile Dysfunction (ED)?
The vascular disease causes erectile dysfunction because blood flow in the penis is required for maintaining better erection and disease work as damage, block or weaken the blood vessels. This is the reason that men get affected with ED during vascular disease. Erectile dysfunction is entirely based on the flow of blood into the penis. If the blood vessels block or damage by the vascular system then easily lead ED.
So if you have Erectile Dysfunction (ED) in your penis then there is a big correlation that you have vascular diseases in your body. Your coronary artery or brain that can cause a stroke may also a reason for ED. In the case of impotence many patients shy to tell about the problem in front of the doctor.
"If you want to control erectile dysfunction then you have to consult with the doctor and tell about the symptoms."
How to get the best Erectile Dysfunction and Vascular Disease Treatment?
The treatment of erectile dysfunction is taking care of vascular health and heart. Medical treatment for both erectile dysfunction and vascular disease is more important to stay safe or healthy. In the case of ED or vascular disease, you can't do any activity in your life and the beautiful part of life is sexual intercourse with his partner. During erectile dysfunction can't hold the erection for enough intercourse. That's why the treatment of both diseases is a must as soon as possible.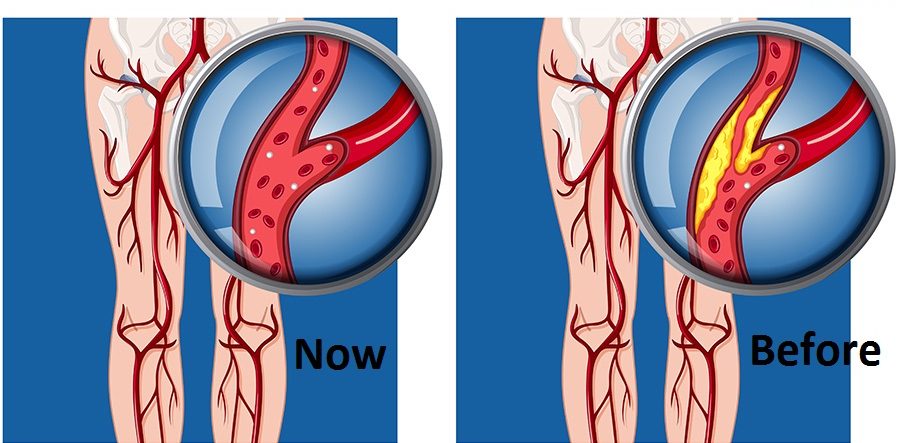 Many medical products are available to make you feel better during erectile dysfunction and vascular disease. You can use these medical products as your requirements and condition bases. If you have any doubts then no need to worry about taking doctor advise.
"Before using any product you should consult with your doctor because they know well about the health issue and suggest the best medication that reduces the symptoms of the problem easily."
Erectile Dysfunction Treatment
If you have erectile dysfunction and you want to control, then erectile dysfunction medications are the best option. ED pills are the most useful medicine to help treat erectile dysfunction soon. Some of the best erectile dysfunction drugs are given below:
These drugs are the best ED pills used only to maintain an erection or premature ejaculation symptoms. For best results of these pills, take 1 hour before sexual intercourse. ED medication belongs to the class of PDE-5.
7 out of 10 patients get well erections after taking ED pills and the response rate is poor for patients with vascular disease, heart disease, and diabetes.
"Take doctor advice before taking any kind of medication or injection."
Erectile dysfunction and vascular disease common causes are Diabetes, Smoking, Hyperlipidemia, Stress, Drinking alcohol and so on. Therefore, be careful and don't do an unnecessary thing that helps to develop ED and vascular disease.
Some best treatment method that always prefers by the doctor:
Vascular Surgery,
Take Healthy Diet,
Penile Implants,
Vacuum Pump,
Oral Medication,
Penile Injection,
Blood Test,
Urine Test,
All these treatment procedures help reduce symptoms of ED and vascular disease. Erectile dysfunction is now a common case and 40–55% of men with ED are found. So if you are struggling with this type of problem then you can follow these treatment procedures. If you feel any confusion about them, you can also consult your doctor.
If you have any doubt then watch this video: ED and Vascular Health…