Erectile dysfunction is the inability to achieve or maintain a penis erection that is sufficiently firm for orgasm. For maintaining an erection blood flow into the penis is a must and it happens when a man excited for sexual arousal than a chemical nitric oxide releases. This chemical helps to increase the blood flow into the penis and easily maintain an erection during sexual activity. Understanding ED is an important process that helps to choose the right erectile dysfunction treatment options.
When you can't maintain or achieve an erection then you are affected with erectile dysfunction. Therefore, take medical treatment as soon as possible before your sexual condition worsen. Many doctors are available to provide ED treatment through the best treatment options. All options are good and make you feel better as before.
"ED is not a childhood problem, it happens cause of some health disease, medicine side effects, prostate cancer treatment, and other reasons."
Erectile dysfunction happens any men or any age and can easily be treated if taking treatment at the right time. Up to 40-year-old men are generally found the ED inability and premature ejaculation. So notice the sign or symptoms of erectile dysfunction and take medical treatment soon.
What are the causes of erectile dysfunction?
In erectile dysfunction, men hard to maintain an erection because of many health diseases and some emotional issues. They increase the occurrence rate of ED (Impotence) and some other health problems.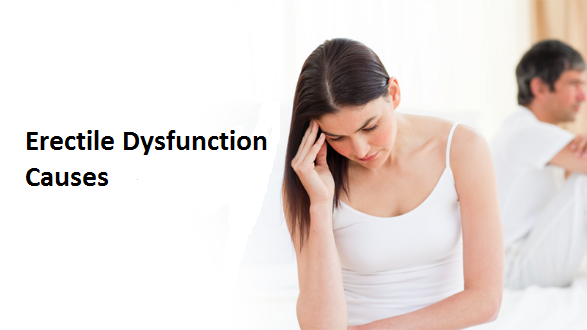 Here we have mentioned some causes for ED (Erectile Dysfunction):
Drinking too much alcohol,
Smoking,
Health Disease,
Emotional Issues,
Peripheral Neuropathy,
Damage or block blood vessels,
Side effects of medications,
Nerve dysfunction,
Diabetes,
These all causes are the reason for ED condition and if they not treated soon then you can't maintain an erection to do long duration intercourse.
"Take immediate action for your disease before ED arrives."
Erectile Dysfunction Symptoms
Erectile dysfunction is a situation when a male can't get an erection during sexual stimulation. The symptoms of ED differ from men to men. In this case, one man easy to get an erection short period and another one cannot get an erection during sexual activity.
It is easy to recover the ED when you notice the sign and symptoms of ED as quick as possible. Delay for treatment makes you sicker and hard to get you well soon. So remember these sign or symptoms that are mentioned below they will help you to notice ED easily.
Some erectile dysfunction symptoms are:
Trouble to Get an Erection,
loss of sexual desire,
Hard to maintain an erection,
low testosterone levels,
Reduce long duration intercourse timing,
Depression,
Delayed ejaculation,
Foods that cause Erectile Dysfunction
Sexual health is more important to do good and healthy intercourse with your partner. If you want to stay healthy that decrease the effects of erectile dysfunction then you should avoid some foods that cause ED. Some foods make you healthy and stronger but some are invited health disease. This is the reason you should avoid those foods that help to increase erectile dysfunction.
Some foods are mentioned below that cause ED:
Stop taking fried foods,
Never take animal fat or cholesterol meat,
Stop drinking alcohol,
Neglect to take cans or plastic package foods,
Stay away from soy,
Eat less salt.
If you avoid these foods then you might have erectile dysfunction. So remember these foods to avoid and stay healthy.
Treatment for Erectile Dysfunction
Inability to Erectile Dysfunction is found in 20% of men who are 25–35 years of age and 50% of men who are over 50 years old in the USA. If you stuck with ED (Impotence) then take medical treatment to your doctor. Consult with your doctor is a more secure option to control an erection easily. If your erection is under control then erectile dysfunction recovers soon.
In a study of impotence clinic, 40 men are recruited and divided equally into 2 random groups. The first group is treating with placebo one time in a day and second group with a 50mg dose of DHEA for six months. The conclusion of the study is DHEA may beneficial to the treatment of erectile dysfunction (ED).
You can discuss with your doctor about Impotence they will provide you some treatment options and tell you full details and methods. Therefore, you can choose any one of them according to your suitability or also take help from your partner to select the treatment options.
Here you can see what kind of treatment options are available to cure ED:
Lifestyle changes,

Stop Smoking,
Reduce drinking alcohol,
Weight loss,
Stop illegal drugs,

Consult with your doctor about emotional issues,
Take prescribed erectile dysfunction pills,
Vacuum Pump,
Surgery,
Penile Implants,
Prescribed Injectable medications,
Best Foods for Erectile Dysfunction (Home Remedies)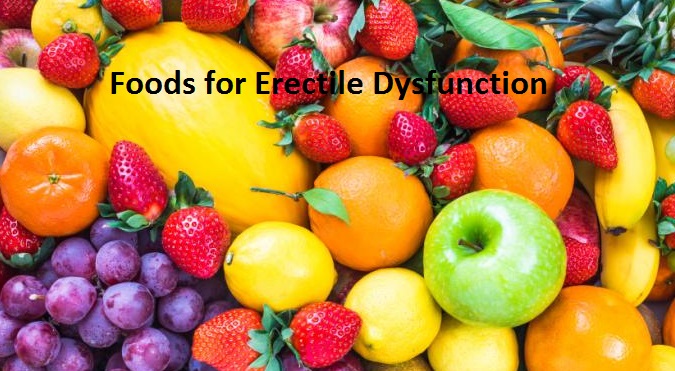 ED treatment is easy if taking medical treatment on time. Home remedies also beneficial and secure treatment process for a sexual related problem because there are no chances for any side effects. In the case of home remedy, many foods help to treat ED inability easily. Therefore, take these foods and recover your erection the same as before.
If you have any doubt then you can also consult with your doctor which foods are best to treat ED. Here we have mentioned some best foods for ED cure:
Fortified milk,
Egg yolks,
Coffee,
Peppers,
Salmon,
Orange,
Blueberries,
Whole grains,
Olive oil,
Peaches,
These and more best foods for ED treatment.
If you want to know about more food then you can consult with your doctor. They will suggest you well and describe the right method to take and the benefits. Take any step carefully and never do any kind of silly things that make you sick. Before doing consult with your doctor (Even leaving any medication or take).
To know more about ED treatment then watch this video: Uncommon Cures…