Lots of the men we see with erectile dysfunction (ED) have ED as a result of a long-standing medical condition such as diabetes or hypertension. Over the period of time, these chronic illnesses have slowly compromised the small blood vessels in the penis in much the same way that small vessels of the heart get diseased. The result is a decrease or abnormal vascular performance of the penis.
Unusual blood flow means unusual erections. Viagra, Cialis, Stendra, and Levitra these all drugs that try to encourage normal blood flow to the penis by relaxing the penile arteries. The side effects of headache and stuffy nose mostly occur because blood vessels in the head and nose can do the same thing as a result of the medication. This unusual blood flow is called "organic ED". if the blood vessels are so damaged enough, pills like Viagra Doesn't Work.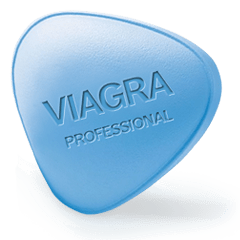 Why Viagra Doesn't work Always?
Viagra works through increasing blood flow to the erectile tissue in your penis. Like other organs in your body, your penis needs a continuously steady supply of oxygenated blood in order to work as intended.
When you're excited your body raises the flow of blood into the soft tissue of your penis causing an erection. Sildenafil is the active ingredient in Viagra which works through blocking the enzyme that regulates blood flow to the penis helping to increase blood flow for a stronger erection.
Lots of the time Viagra works very well for this purpose. But some research shows that almost about 30 percent of men who use Viagra and other ED drugs don't experience the full benefits.
There are many reasons Viagra and other ED drugs might not work properly as treatments for erectile dysfunction. If you taking Viagra but don't find it effective, it could be because:
Not Using Viagra Correctly
You should take Viagra correctly in order to properly treat erectile dysfunction. For getting the best result from Viagra, it's recommended to:
Tale a pill on an empty stomach. Eating a big meal especially a meal that's high in fat, can delay the absorption of Viagra and make it less effective. If somehow Viagra doesn't work for you, you can try taking it two to three hours after your last meal.
Wait for Viagra to Start Working. Viagra Work fast but its effects aren't instant. It is best to take Viagra at least one hour before you plan to have sex, which means it gives you body time to fully absorb the medication.
Don't take Viagra pills to early. Sildenafil is the active ingredient in Viagra, it's last for three to four hours before it starts to become less effective. If you need a long-lasting drug for preventing ED you should consider talking to your doctor about tadalafil (generic Cialis).
Try to Avoid drinking alcohol. Alcohol brings down blood flow within your entire body and increasing your risk of experiencing erectile dysfunction. Try to make ensure you avoid alcohol when you're using Viagra, as even a drink or two could significantly reduce its effectiveness.
Using a Low Dose of Viagra
Viagra and generic sildenafil come in some doses with the total sildenafil content of each pill ranging from 20mg minimum to maximum dose of 100mg.
If you're using a lower dose of Viagra and you find that it isn't fully effective at treating ED (or, it doesn't seem to provide any improvement at all) you should consider talking about it to your doctor about moving up to a higher dose of the medication.
The study of sildenafil from 2013 shows that 100mg does is more effective at treating ED in most men than a 50mg dose. This means that you may be able to improve your erections by increasing your dose of the medication.
Giving up on Viagra Too Early
Well, it's very common for Viagra doesn't work the first time if you take it. So many people who use Viagra are nervous about the drug's effects and anxious that it might not work as intended increasing the risk of experiencing sexual performance anxiety.
Before you give up on Viagra you should try using it at least a few times. If it doesn't work then you should consider talking to your doctor about switching to a higher dose. Mosty Viagra will become more effective after some tries as you become more comfortable with the medication and confident in its effects.
Low testosterone
Before a man has concluded that oral drugs don't work for him he should check his testosterone levels to rule out hormone deficiency as the cause of (or as a contributor to) his sexual dysfunction.
Some other symptoms of low testosterone include low sex drive and infertility. If you want to Check testosterone levels it requires a blood test.
If a man's testosterone level is dropping or at the lower end of normal, his doctor might prescribe supplemental testosterone therapy, either as testosterone injections or testosterone gel to him which is applied daily to the skin. In a few cases, testosterone therapy alone can resolve sexual dysfunction and it can be combined with the use of oral erectile dysfunction drugs.
Combining therapy
Combining therapy has proven effective for a few men who don't react properly to oral medicines. The whole idea is to use two drugs with different mechanisms of action for good results.
Most of the time sildenafil is used in combination with pellets of alprostadil synthetic prostaglandin E1 that is put inside the urethra the tube in the penis which carries urine which start from the bladder to the outside of the body. Alprostadil also raises the blood supply to the penis, but by different means.
You can also inject alprostadil directly into the penis. A very little needle about the size of those who used to inject insulin is used for this purpose. So any kind of pain of any discomfort should be minimal. You can only use penile injections or in combination with an oral drug.
There is also another common erectile dysfunction treatment that can be used in combination with oral drugs and that is a vacuum pump. this device has a plastic cylinder and a pump, a set of constriction bands, and a water-soluble lubricant.
The lubricant is for use to apply to the base of the penis to help form an airtight seal and the cylinder is placed over the flaccid penis and held tight against the pelvis.
The pump is used to create a vacuum within the cylinder and then drawing blood into the penis. Once the penis is filled with blood a constriction band is rolled off the cylinder to near the base of the penis.
The constriction band is very helpful for men with venous leakage in which blood flows out of the penis as fast as it flows in. but it should be left on for 30 minutes at a time not more than that.
The emotional therapy
No matter what the main cause of erectile dysfunction. Well, it is likely to cause feelings of stress and other emotional reactions and It's also not uncommon for erection problems to cause tension in a relationship especially if one or both partners withdraw emotionally and the problem is not talked about. And it's also possible for a man's renewed ability to have intercourse after a period of no sexual activity to stir up relationship issues.
Seeing a psychologist or sex therapist can be helpful for lots of men and couples even if the beginning of sexual dysfunction is physical. A therapist is the one who can help an individual or couple to communicate more easily. You can feel less anxious, and develop realistic expectations for sex.
The bottom line is that almost all men with diabetes who wish to have an erection enough
for sexual intercourse can do so with the therapies that are currently available. And with all your dedication and communication can show you the experience of erectile dysfunction can be changed from a potential personal tragedy to an opportunity for greater emotional intimacy in a couple.