Before we talk about the Viagra side effects. You must know Viagra (Sildenafil) is a drug that is used in the treatment of Erectile Dysfunction (ED). It is a phosphodiesterase-5 (PDE-5) inhibitor. Viagra is the oldest drug that is used for sexual treatment. Initially, Viagra was designed by Pfizer in the UK, for working on a drug for hypertension, or high blood pressure, and angina pectoris.
In the 1st stage,' the excitement' was noticed by patients, but not long enough for penile erections. Using Viagra pills, you can easily get attention to do long duration intercourse.
In 1998, Viagra becomes 1st oral tablet which was to treat erectile dysfunction in the US. Viagra sales expand up to 100+ countries, in 2008, Pfizer generated a revenue of  $1.93 billion from a single product.
What is Viagra?
Viagra (sildenafil) relaxes muscles found in the walls of blood vessels and increases blood flow to particular areas of the body. Viagra is used to treat erectile dysfunction (impotence) in men. Another brand of sildenafil is Revatio, which is used to treat pulmonary arterial hypertension and improve exercise capacity in men and women.
Read More: Female Viagra reviews
This page contains specific information for Viagra, not Revatio. Do not take Viagra while also taking Revatio, unless your doctor tells you to. Some medicines can cause unwanted or dangerous effects when used with Viagra. Tell your doctor about all your current medicines, especially riociguat (Adempas) and nitrates.
Do not take Viagra if you are also using a nitrate drug for chest pain or heart problems, including nitroglycerin, isosorbide dinitrate, isosorbide mononitrate, and some recreational drugs such as "poppers". Taking sildenafil with a nitrate medicine can cause a sudden and serious decrease in blood pressure.
Contact your doctor or seek emergency medical attention if your erection is painful or lasts longer than 4 hours. A prolonged erection (priapism) can damage the penis. Stop using Viagra and get emergency medical help if you have sudden vision loss.
Why the side effects of Viagra medicine occurs?
Viagra helps to increase the blood circulation in the penis, which helps in the elongation of the penis. After taking Viagra, high blood flow starts from blood vessels, accumulated blood in the penis causing an erection.
If a person suffering from heart issues or surgery, the excess flow of blood circulation due to cGMP can cause a serious problem.
cGMP which circulates the flow of blood in the penis, after taking Viagra pills, increases very rapidly. to control the flow of blood, the body release PDE-5 which helps to get the normal position of the penis.
Normal Side effect of Viagra drug
Blue and green color vision issue,
Headaches,
Diarrhea,
Memory problem,
Ringing in the ears,
Redness on face & neck,
The recommended dose of Viagra is 25- 100 mg, take 30-60 minutes before sex. Don't try to eat medicine without the advice of a doctor. Don't hide, any physical or mental problem in front of the doctor. Some medical conditions like bosentan, cimetidine, conivaptan, imatinib, isoniazid, antidepressants, antibiotics, antiphonals, or HIV/AIDS medicines.
Viagra is used for men, unlikely to be used in pregnant or breastfeeding women. Consult with your doctor, if you are planning to conceive a baby with the help of Viagra, then take advice because if Viagra passes into breast milk can harm nursing baby, and take good advice.
Viagra Side Effects may lead to a serious problem, which is listed below:
Ringing in your ears (suddenly ear pain),
Heartbeat (difficulty in taking a breath),
Swelling in your hand, ankle & feet (body pain),
Seizure,
Stomach pain or acidity,
Back or muscle pain,
Sleeping disorder,
Stuff & Runny nose,
Flushing,
A Doctor compulsory need for the below symptoms:
In this list of Sildenafil side effects, don't try to avoid the doctor's advice or medical treatment because it may lead to a serious problem for you.
Symptoms of a heart attack like chest pain or pressure, sweating, pain in spreading your jaw or shoulder.
Vision loss (if you are facing difficulty to find the yellow and green color or don't able to form one eye or both the eyes.
Erection is painful.
Penis erection lasts longer than 4 hours (Because of the ration of damage increases up to 60- 80%)
Hearing loss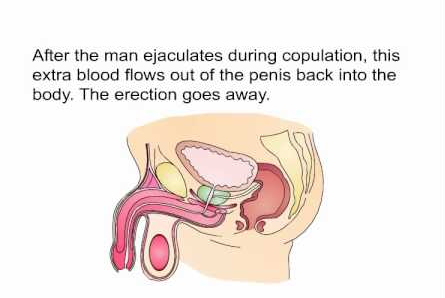 Experimental details of Viagra on patients (to check the side effects percentage)
Age of patients (19 to 87 years).
Long-time (more than 1 year) treated on 500+ patients.
Experiments with 25 mg, 50 mg, 100 mg Viagra.
Before providing you the side effects of Viagra on patients, we want to clear you that only ≥ 2% of people face the side effects.
Table 1: More than a year results.
| | | | |
| --- | --- | --- | --- |
| Issue due to Viagra | 25 mg of Sildenafil | 50 mg of Sildenafil | 100 mg of Sildenafil |
| Abnormal Vision | 1% | 2% | 11% |
| Back Pain | 3% | 4% | 4% |
| Dizziness | 3% | 4% | 3% |
| Dyspepsia | 3% | 9% | 17% |
| Headache | 16% | 21% | 28% |
| Myalgia | 2% | 2% | 4% |
| Nasal Congestion | 4% | 4% | 9% |
| Nausea | 2% | 3% | 3% |
| Flushing | 10% | 19% | 18% |
Through Viagra pills, we are trying to give you the result of side effects in percentage. Every medicine is not good for everyone because blood cells are different. Generally, sex-related medicine has a very low scale of the reaction.
"Our advice for you just takes precaution and follow the prescription provided by the doctor."
By the studies, about 80% of Sildenafil (Viagra) leaves your body in your stool and the rest washes with your urine.
Check out the few more side effects
Body-related issue: If you are feeling Photosensitive reaction, shock, Athenian, pain, chills, accidental fall, abdominal pain, after taking Viagra pills i.e. side effect of the medicine.
Cardiovascular (Related to heart and blood vessels): AV block, migraine, syncope, tachycardia, palpitation, hypertension, postural hypertension, myocardial ischemia, cerebral thrombosis.
Digestive (Body isn't able to digest food): Vomiting, glossitis, colitis, dysphagia, gastritis, gastroenteritis, esophagi.
Metabolic and Nutritional (Problem-related to converting food in chemical): Arthrosis, myalgia, tendon rupture, tenosynovitis, bone pain.
Nervous (Working and activeness of brain decreases): Hypertension, neuralgia, neuropathy, parenthesis, tremor, vertigo, depression, insomnia.
Skin and Appendages (Redness to skin and irritation): Herpes simplex, prurient, sweating, skin ulcer, contact dermatitis.
Hearing (Buzzing sound): Person may lose their ability to hear the sound.
Ocular (Eye vision problem): In this, suddenly a person loses their ability to see(1 or both the eyes), sometime it may cause color blindness.
Before taking Viagra, tell the doctor about such conditions if you have:
Heart problems such as heart attack, irregular, heartbeat, angina, chest pain.
Heart surgery within the last 6 months.
Pulmonary hypertension (affects the arteries in your lungs).
Had a stroke.
High and low BP (blood pressure) issues.
Deformed penis shape.
Erection of the penis for more than 4 hours.
Blood cells related issues like cell anemia, multiple melanomas.
Genetic eye disease, or severe vision loss (NAION).
Blood clotting issues.
Stomach ulcers.
Kidney dialysis.
Details of present medicine if you taking.
Don't take Viagra if you:
Well you should not take Viagra if you have any of the given conditions:
Any medicine which contains Nitrates.
Blood pressure problem.
Recently went through any surgery.
Allergic to Sildenafil.
You should not use Viagra if you are taking any medications named nitrates, which is frequently prescribed for chest pain. Also, if you are using guanylate cyclase stimulators such as Adempas (riociguat) for pulmonary hypertension. Because the blood pressure in your body may drop to an unsafe level
In addition, these are allergic to sildenafil, as it included in Viagra and Revatio, or any of the components in Viagra may cause problems.
You must consult about your health with your family doctor to ensure that you are healthful enough to have sex with your partner.
In addition, if you feel dizziness, chest pain, or nausea while having sex, then you must get instant medical help. Because sometimes Viagra may cause some serious side effects. Although the rarely described side effects can include some less common conditions.
Such as the problem of priapism that is known as an unusual erection in your penis that may not go away quickly for a long time. Therefore if you hold an erection unexpected which lasts more than 4 hours. Then you should get a medical assistant right away. Because when this problem is not solved immediately, then priapism deficiency may damage your penis permanently.
In addition, you may also experience a sudden loss of vision in your one or both eyes. However, the sudden vision loss in either your one or both eyes may be a sign of some serious eye problem that is known as non-arteritic anterior ischemic optic neuropathy (NAION).
Therefore you must quit using Viagra and visit your healthcare provider immediately if you get any type of vision loss problem,
a sudden reduction in your hearing, or even hearing loss. Besides that, some people can also have some ringing in their ears known as tinnitus problem or even dizziness.
Thus if you encounter these type of symptoms, then must stop taking Viagra anymore and also contact your doctor right away. Besides that, before you start taking Viagra, it is very important to tell your doctor, or healthcare provider if you have such conditions:
If you suffering from any type of heart problems such as an irregular heartbeat, heart attack, chest pain, angina, narrowing of the aortic valve, or heart failure
When you recently have heart surgery within the last 6 months
If you have pulmonary hypertension or a stroke problem
When you get a low blood pressure problem or even s high blood pressure that is not controlled
If you had an erection that lasted for more than 4 hours or a deformed shape of the penis
When you have problems with the blood cells of your body such as multiple myeloma, sickle cell anemia, or leukemia
If you have retinitis pigmentosa, that is known as a rare genetic eye disease which runs in families
When you ever had severe vision loss, which including an eye problem known as NAION
If you have bleeding problems or have any stomach ulcers
When you have liver problems, some kidney problems, or even a kidney dialysis
Besides that, if you have any other type of medical condition then make sure to inform your family doctor about all the medicines which you are taking currently, including over-the-counter medicines, prescription drugs, herbal supplements, and vitamins.
Read More: Is herbal Viagra Safe?
Viagra can affect you in such a way as other medicines work, and even other medicines may affect you in a similar way to Viagra works, which may cause side effects on you. Besides that, you should also inform your doctor or healthcare provider if you are using any of the given below medicines:
Drugs names nitrates, or Guanylate cyclase stimulators such as Adempas (riociguat). In addition, some medicines are known as alpha-blockers, such as Hytrin (terazosin HCl), Flomax (tamsulosin HCl), Cardura (doxazosin mesylate), Minipress (prazosin HCl), Uroxatral (alfuzosin HCl), Jalyn (dutasteride and tamsulosin HCl), or Rapaflo (silodosin).
Read More: Best Viagra Alternatives
Sometimes the alpha-blockers are prescribed for prostate problems or high blood pressure. In some patients, the use of Viagra with alpha-blockers can lead to a drop in blood pressure or to fainting. Also, medicines called HIV protease inhibitors, such as ritonavir (Norvir), indinavir sulfate (Crixivan), saquinavir (Fortovase or Invirase), or atazanavir sulfate (Reyataz)
Read More: Know you are too young for Viagra?
When you are taking some types of oral antifungal medicines, such as ketoconazole (Nizoral) and itraconazole (Sporanox), some types of antibiotics, such as clarithromycin (Biaxin), telithromycin (Ketek), or erythromycin, or other medicines that treat high blood pressure
other medicines or treatments for Erectile dysfunction.
Because Viagra medicine contains sildenafil ingredient, which is the same medicine found in another drug called Revatio. However, Revatio is used to treat a rare disease called pulmonary arterial hypertension (PAH). Viagra should not be used with Revatio or with other PAH treatments containing sildenafil or any other PDE5 inhibitors such as Adcirca.
Read More: What is difference between Viagra Connect and Viagra?
Besides that, Viagra may not protect you against sexually transmitted diseases, including HIV. The most common side effects of Viagra: headache, upset stomach, flushing, abnormal vision, such as changes in color vision, such as having a blue color tinge, and blurred vision, back pain, stuffy or runny nose, nausea, muscle pain, dizziness, or rashes.
Viagra Side Effects on Body Systems
As you know that Viagra is used to treat erectile dysfunction (ED). While it helps you temporarily maintain an erection so you can have sex, it doesn't cure ED. It doesn't affect sexual desire either. You still need mental or physical stimulation to get an erection. This medication is only available with a doctor's prescription.
Read More: Is generic Viagra legal in US?
Reproductive system
Viagra can be quite effective, but it's no magic pill. It does nothing for the libido. You still need some kind of stimulation to get an erection. The effects of Viagra usually last about 4 hours, though they may last longer for some men. A rare, but serious side effect, is priapism.
That's when you get an erection that lasts for a long period of time. It can become quite painful. If you have an erection that lasts for more than 4 hours, seek immediate medical attention. You should also be wary of PDE5 inhibitors if you have an anatomical abnormality of the penis.
If you have Peyronie's disease, your doctor may advise against taking Viagra. Viagra is a temporary fix and doesn't cure ED. It offers no protection from sexually transmitted infections (STIs).
Central nervous system
Viagra helps to improve blood flow to the penis, but your brain is still your most valuable sex organ. Viagra won't work if you're not in the mood. Some potential side effects of Viagra are headache and a runny or blocked nose, or a nosebleed. Some men feel lightheaded or dizzy. In rare cases, Viagra can cause fainting.
Some men taking PDE5 inhibitors report back or muscle pain. It's not common, but some men experience ringing in the ears, hearing loss, or vision loss after taking PDE5 inhibitors. Avoid PDE5 inhibitors if you have a history of an eye condition called non-arteritic anterior ischemic optic neuropathy (NAION).
NAION is characterized by the interruption of blood flow to the optic nerve. If you have hearing or vision loss while taking Viagra, seek immediate medical help.
Circulatory system
It takes a finely choreographed series of events to produce an erection. It begins with arousal signals from your brain, and it all hinges on good blood flow to the penis. Within the penis are two chambers called the corpora cavernosa. Nitric oxide (NO) is released in the chambers during sexual stimulation.
NO activates an enzyme called guanylate cyclase. That increases levels of cyclic guanosine monophosphate (cGMP), which causes muscles to relax. The chambers also contain a network of blood vessels. When those blood vessels relax and widen, blood rushes in. The resulting pressure is what causes an erection.
PDE5 can dampen the effect of cGMP. Viagra works by inhibiting PDE5. Viagra is rapidly absorbed into the bloodstream. Maximum concentrations are reached within about an hour. One of the more common side effects is flushing or redness. This medication can also cause a decrease in blood pressure, particularly one to two hours after taking it.
If you already have low blood pressure, discuss the pros and cons of Viagra with your doctor. For most people, sexual activity is good for cardiovascular health. However, if you have cardiovascular disease, you should ask your doctor if it's safe for you to take Viagra. You should also avoid Viagra if your doctor advised you not to have sex.
You shouldn't take Viagra if you've had a stroke or heart attack or if you have unstable angina. Certain drug interactions can harm your heart. Avoid taking PDE5 inhibitors if you also use long-lasting alpha-blockers or take medications that contain nitrates.
Read More: How to take Viagra?
The excretory and digestive system
Viagra is dispensed in a film-coated tablet. You can take Viagra with or without food, and it's best to take it about an hour before you plan to have sex. Don't take Viagra more than once per day. About 80 percent of Viagra leaves your body in your feces. The rest is washed out with your urine. One fairly common side effect of Viagra is indigestion or stomach upset. PDE5 inhibitors can sometimes cause nausea or vomiting.
Dosage for Viagra
The recommended dose of Viagra is 25-100 mg taken 30 minutes to 4 hours before sexual activity. What Drugs, Substances, or Supplements Interact with Viagra?
Viagra may interact with similar medications [such as avanafil (Stendra), tadalafil (Cialis) or vardenafil (Levitra)], bosentan, cimetidine, conivaptan, imatinib, isoniazid, antidepressants, antibiotics, antifungals, drugs to treat high blood pressure or a prostate disorder, heart or blood pressure medications, hepatitis C medications, or HIV/AIDS medicines. Tell your doctor all medications and supplements you use.
Viagra During Pregnancy and Breastfeeding
Viagra is intended for use in men and unlikely to be used Viagra in women who are pregnant or breastfeeding. However, Viagra is not expected to be harmful to a fetus. Tell your doctor if you are pregnant or plan to become pregnant during treatment with Viagra. It is unknown if Viagra passes into breast milk or if it could harm a nursing baby. Consult your doctor before breastfeeding.
Additional Information
Our Viagra Side Effects Drug Center provides a comprehensive view of available drug information on the potential side effects when taking this medication. This is not a complete list of side effects and others may occur. Call your doctor for medical advice about side effects. You may report side effects to FDA
How should you take Viagra?
Take Viagra exactly as it was prescribed for you. Follow all directions on your prescription label. Do not take this medicine in larger or smaller amounts or for longer than recommended. Viagra is usually taken only when needed, 30 minutes to 1 hour before sexual activity. You may take it up to 4 hours before sexual activity. Do not take Viagra more than once per day.
Viagra can help you have an erection when sexual stimulation occurs. An erection will not occur just by taking a pill. Follow your doctor's instructions. During sexual activity, if you become dizzy or nauseated, or have pain, numbness, or tingling in your chest, arms, neck, or jaw, stop and call your doctor right away. You could be having a serious side effect of sildenafil. Store at room temperature away from moisture and heat.